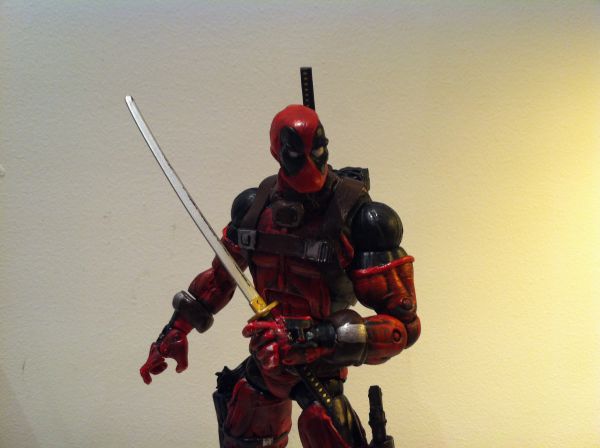 Hey guys,
sorry, I'm hooked on perfecting my deadpool at the moment. Basically same as my last. Made a proper harness from fodder parts. I modded the bowen head because it sat too high up on the neck, now it sits slightly lower down. I gave him swords from a hand ninja and gave him a repaint. I also gave him an alternate head made from ronin.

thanks for looking, comments welcome.

P.S. Sorry if the pics are a bit dark.