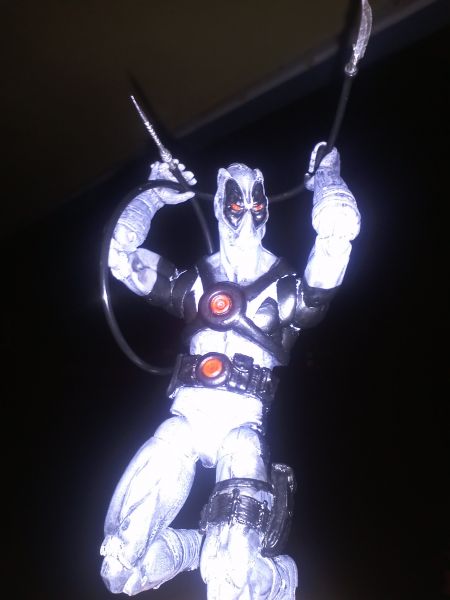 X Force Deadpool

Bullseye body
Deadpool cast head
Hal Jordan left hand

* Sculpted the straps and chest emblems, and painted with codex gray and chaos black and blood red citadel paints.

I used some tubing from an old Shadow Hawk toy, and some knives from warhammer rat clan. Now he has a double sided whip with knives. I wanted to give him some different weapons as opposed to the usual selection of guns.

I think the new X-Force Costumes are the shyyt!