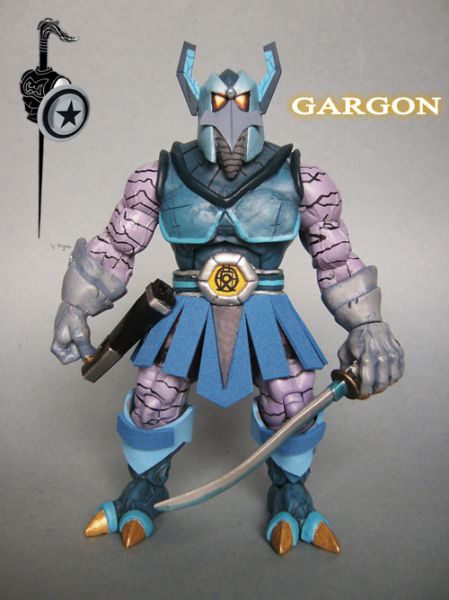 Here is Gargon, a character I took from a fanart of Gbagok, that was based on a Filmation character.

I was captivated by the intricate design and innovative style and decided to customize.

The figure I chose was a curious screaming Hulk, which gives him more or less the size of Rattlor 200x (a bit bigger). Could be MOTUC-compatible, but fits better with the 200x.