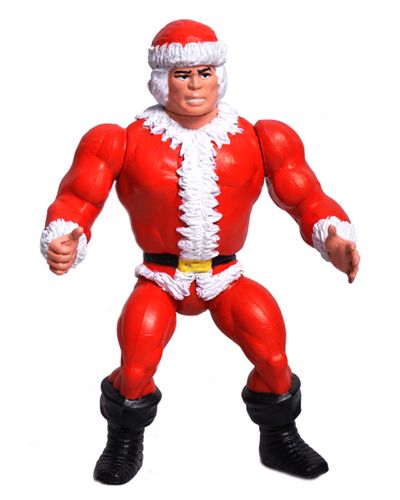 Season's greetings from Eternia! Here's Prince Adam dressed up as Santa Claus.
This probably could have been an entry in the Frigid Festivities Custom Contest, but I wanted to get it out on other forums as well before Christmas so that would effectively disqualify it for the contest.

Anyway, it is Adam, prince of Eternia, dressed up as Santa as seen in He-Man and She-Ra: A Christmas Special back in 1985. I based the custom mostly on the wonderful fan art by Nightwing1975

Recipe:
- vintage He-Man upper body and head
- vintage Snout Spout lower body
- sculpted belly and hat
- full repaint

Merry christmas everybody!!
Peace & Love!