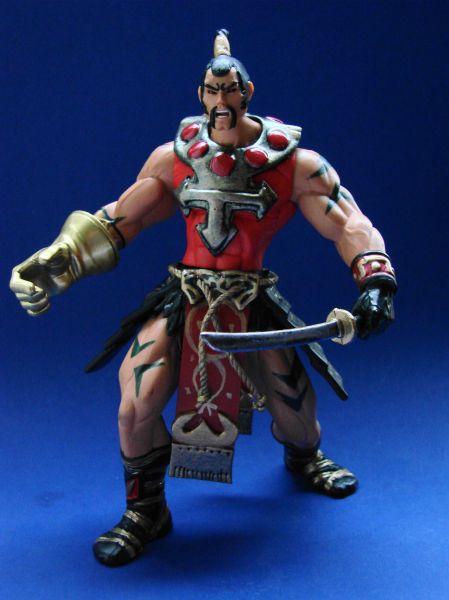 I removed the hair and sculpted a new face and hair with Apoxy. The armor was entirely built from scratch and dry brushed in gold, the belt was made out of cord.
Now, for the big hand, I used a DCUC Darkseid right hand, modified and painted in gold.
Finally, I painted all the details, and sealed with both matte and gloss clear.