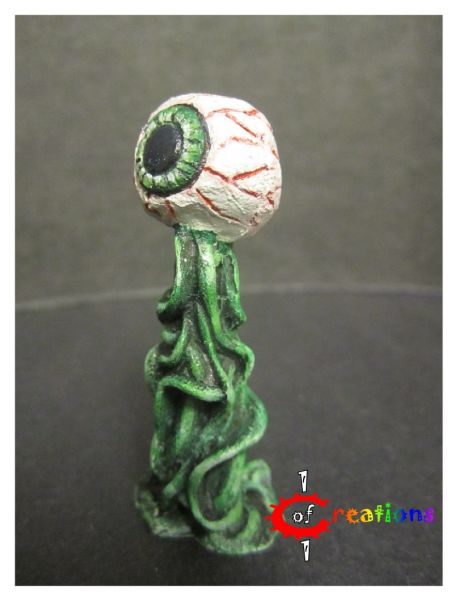 This here's my take on Green Lantern Penelops. It's a painted Imperfecz resin figure sculpted by the talented Luke Harris. As soon as I saw this sculpture, I immediately thought GL Penelops. However, the sculpture is so cool, I bought 2, one for GL Penelops and the other for another concept Lantern, which I made into a concept Red Lantern.
If you look closely, you may catch a green rhinestone that I added to one of its tentacles as a green ring.
The GL Logo on the back of the eye is a water-slide decal.
It was a very fun figure to paint.
Completed October 2011.
Thank you so much for looking. Enjoy!