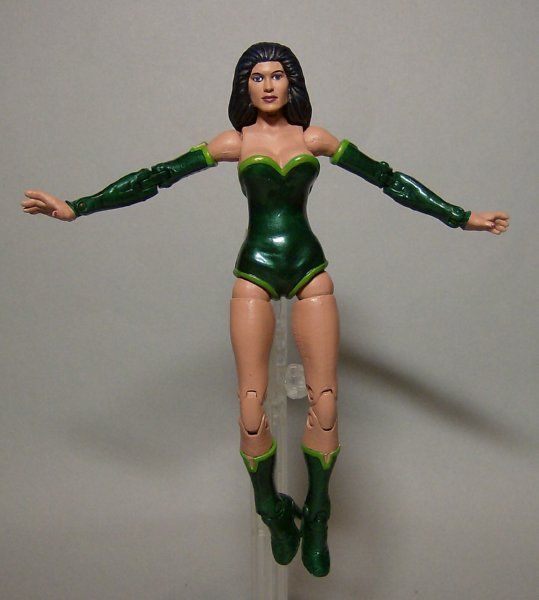 Recipe:
Marvel Legends Spider Woman body
Marvel Legends Sharon Carter head
Marvel Legends Psylocke hands
Apoxie Sculpt

Sersi started out as a ML Spider Woman. First, I replaced those huge Spider Woman hands with smaller ones from Psylocke. Then I re-sculpted the breasts and stomach. I'm not sure what it is exactly but I've never liked the stomach on the ML Spider Woman. Its funny because the ML Wasp, which is pretty much the same body, looks fine to me. Anyway, I ended up just sculpting over the whole stomach. I lost the torso articulation, but I felt it was a fair trade off to make her look better. The head is a Sharon Carter head with the hair re-sculpted. The edges of her costume were also sculpted.