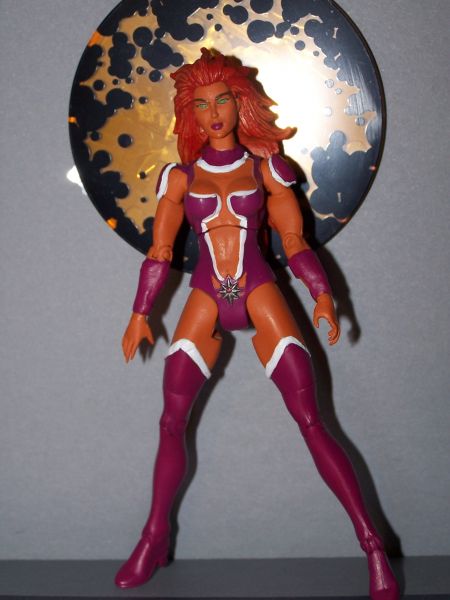 A very easy custom to do. I needed Starfire to complete my Red Hood & Outlaws trio.
Base figure Star Sapphire, swapped head and hands with DcU Cheetah figure.
Sculpted wrist guards and shoulder pads.
Paint and done.
I was really surprised how well the Cheetah head worked.
The Star Sapphire figure I bought came with two right hands, go figure.
Hope you like.
Happy New Year to all.