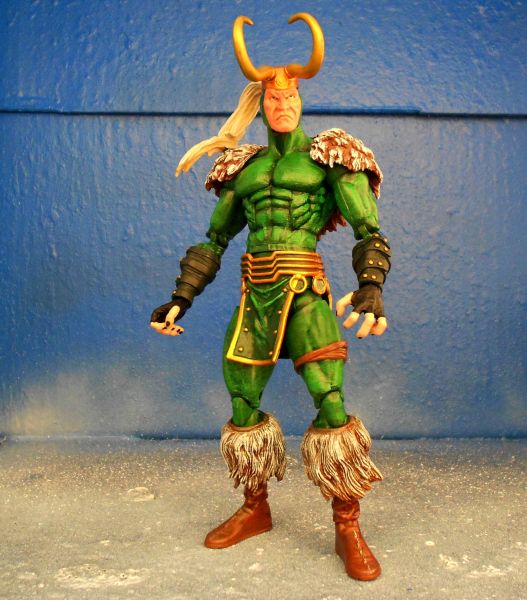 Seems like I am taking a lot of time off from customizing lately. But after I saw Raybots Loki I knew I had to try a little something with mine. I love the new Loki figure, but wanted more articulation. SO..
I tool a Wraal body and put Loki's forearms, lowers legs, head, and skirt on it. Put a whole new paint job all over it and now Loki can sit on his Throne!
Height stayed the same, but he is a bit more muscular now. Which is ok as he is a norse god...
Hope ya like him.