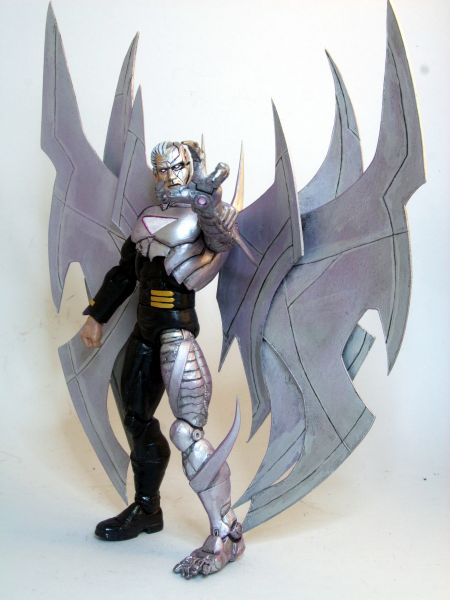 The final piece of my Fallen Genosha project.
This is Bastion as he is seen during Second Coming. Bastion may appear to be a very straightforward figure, but there's a lot of hidden engineering going on.

His head, left arm and leg are interchangeable with parts that represent his transformation into his Nimrod form. There's also a torso cover and articulated wings to compliment this transformation.