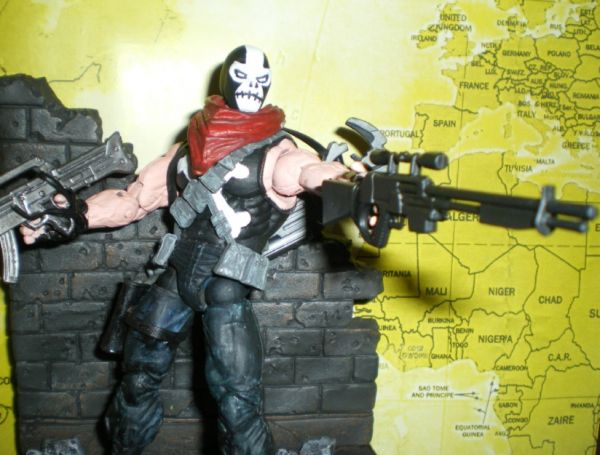 I know Crossbones is almost as popular as Deadpool nowadays when it comes to customizing. So, I wanted to add my own to those collections. Still learning though :). No swapping. All ML Frankenstein.

Head: ML Frankenstein molded over with plumber's putty
Body: Painted ML Franky
Accessories: DC Ninja Man-bat
Guns: Bishop and Spawn

TY!!