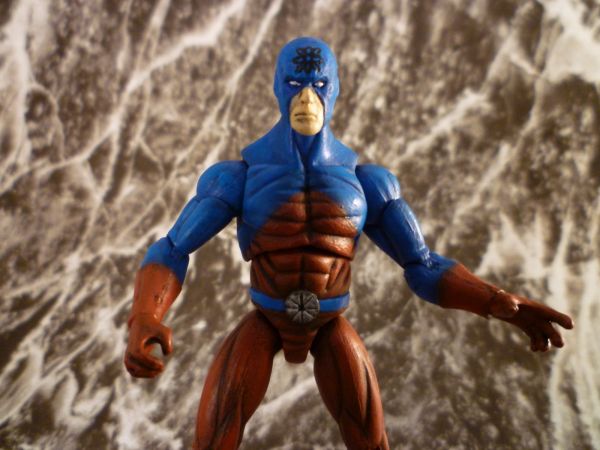 DCU Mini #16: The Atom...What's up Realmer's!! Today I bring you the Atom, this one was inspired by the JLU episode "The Return" the same episode which inspired my Amazo figure.
There is not much done to this figure other than removing the MU Daredevil's horns/ sculpting the part on the belt and a complete repaint, The little symbol on his head was a pain and I still don't think I'm completly satisfied with it.
Hope you like this one.....also added a group shot (this is the first time I have had all the DCU Mini's together, when I finish making them I usually just put them away in a safe place.