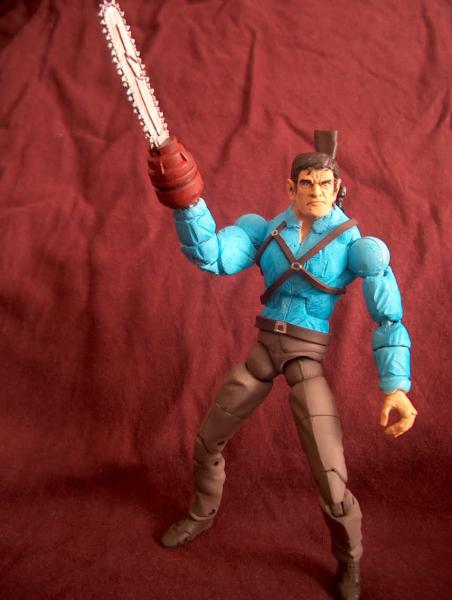 Hi again, well everybody said that my Ash needs his chainsaw, and I thought that you were right, so I made one for him.
I made the chainsaw from the blade of one Spawn cyborg figure, don't remember exactly the name, and part of the gun of HoM Ironman.
What I did for make it swappable was to take the peg that holds the hand off and the peg of the arm that remain goes ito a little hole I carved into the chainsaw. Hope you like it. see you.