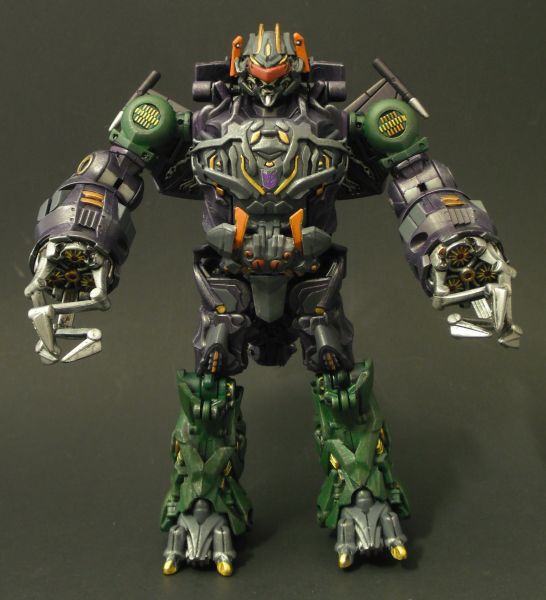 Had the idea for this guy for awhile ago and did a little at a time on him throughout the football season. Finally manned up last night and finished him up.

This figure is a Hybrid of movie/classics, with a little of what I wished Scorp would have looked like in the movie, or if he showed up in WFC.

I used a FAB Megatron and combined him with pieces from broken Scorponok (movie 1). Reworked the figure to make it flow, and much like the original Scorp he has a 3rd alt mode, a jet. The head is also Megs but it has been reworked to look similar to his G1 counterpart, not to mention his G1 homage paint scheme.