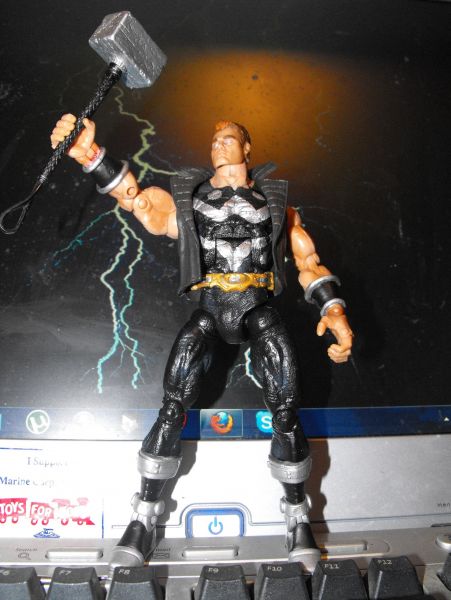 Working on a Future Avengers team and Warhammer here takes Thor's place! Will work on a more detailed story for him down the road.


Basic repaint of ML Wonderman, boots are from DCUC Cyborg,Jacket is from ultimate fury cut in half, hammer was made from fodder. Used Citadel Paints.

Let me know what you guys think!