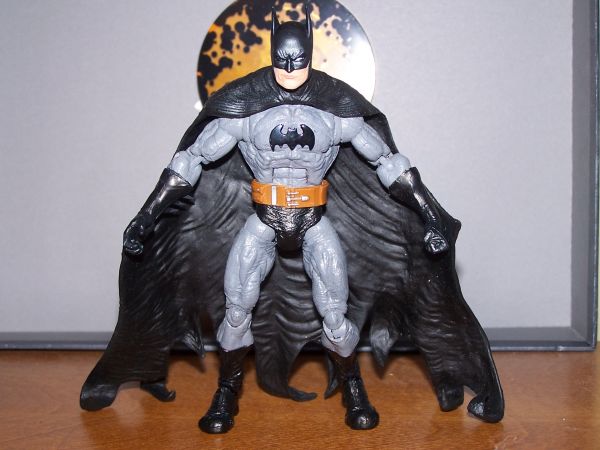 I made this Batman for a friend of mine. The base is a ML BP with the head and hands swapped with a DCD Batman. Belt and chest bat is from the fodder bin.
The 3rd pic contains his alter ego Matches Malone. My friend asked for a custom Batman character so I did the Malone figure first, as a joke and presented it to him. It was funny when he got it and did not know what to say.
Matches is a Harvey Deny base with B. Wayne head. Sculpted stash and sunglasses from fodder bin. Painted the jacket as garish as the character wears in the comics.
Hope you like.