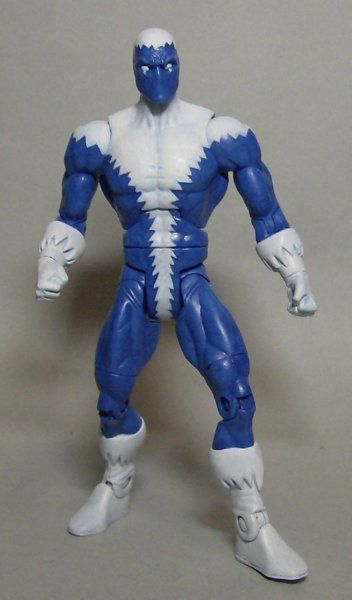 Recipe:
DC Universe Classics Blue Superman
Marvel Legends Moon Knight head
Apoxie Sculpt

I was working on a couple other customs that involved more sculpting, when I got the itch to just paint something. That's why I made Blizzard. The assembly and sculpting were very quick, so I could get on with the painting. The base is a DCUC Blue Superman with a ML Moon Knight head. The boot and gloves cuffs were sculpted.