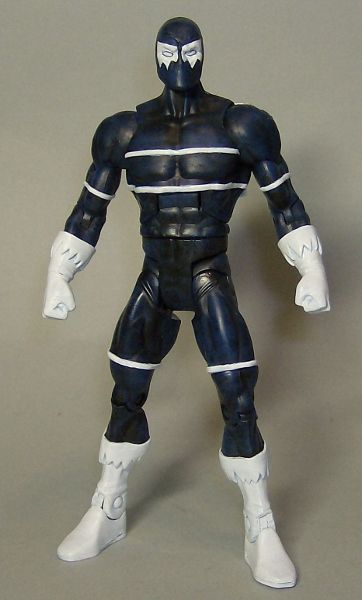 Recipe:
DC Universe Classics Dr. Impossible body
Marvel Legends Moon Knight head
Styrene, zip ties, & googly eyes
Apoxie Sculpt

The base body is a DCUC Dr. Impossible with a ML Moon Knight head. The boot cuffs, glove cuffs, and straps are sculpted. The backpack is a combination of styrene, zip ties, and googly eyes. I took a little creative license with the design of the backpack.