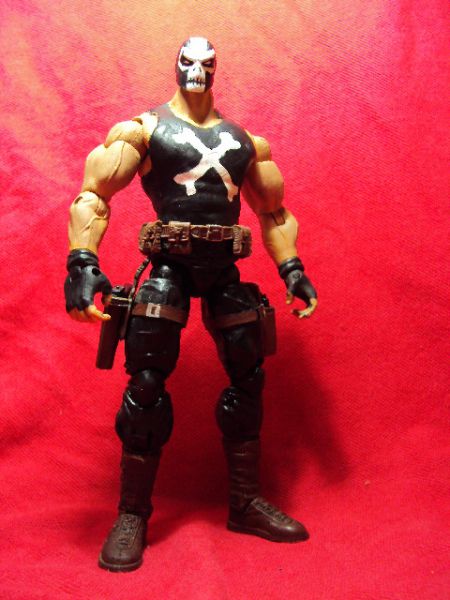 Hi there, this is an update on my first Crossbones. The recipe, mostly fodder, below:
Boots: Ruthless Aggression Batista
Legs: Marvel Monsters Frankenstein's monster
torso & arms: Ruthless Aggression Undertaker
hands: Ruthless Aggression Festus
Head: Venom Customs cast (thanks Marcelo!)
First I mashed the torso and hips / legs, glued some AoA Sabretooth pegs for the boots, hollowed the boots for these pegs, sculpted the shirt and glove rims, painted all in acryllics and sealed off with mate sealant.
Rgds!!!