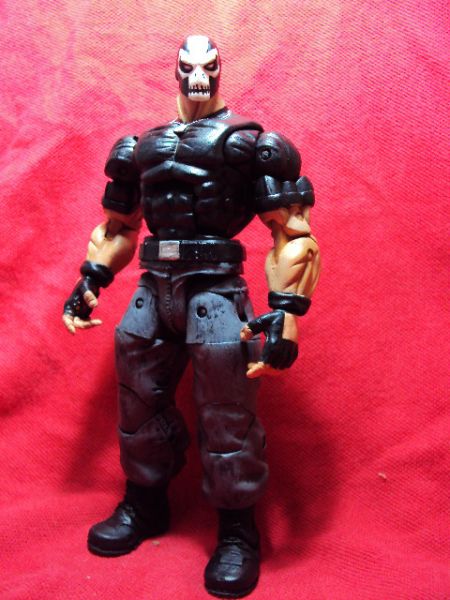 THis is another ripoff on a previous recipe seen here and would like to give credit to those who have used it before, it's just the recipe is so easy and awesome that I had to try it.

Nothing difficult here, painted all in black spray paint, added grey details in acryllics, sculpted the gloves rims, used the hairdrier to soften the hands, shaped them into holding a gun and placed them in cold water to keep the shape.

Thanks for the visit!