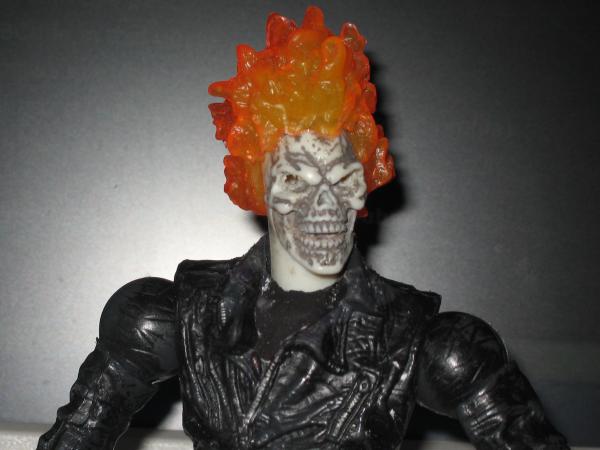 The raging Ghost rider from the Hasbro movie line, was in my opinion, one of the best GR figs ever made, and there weren't really a lot.
I modified this Rider by giving him the look before he took the guy's spiked jacket in prison, which was no spikes, and a black undershirt.
He still has some spikes, but only on his gloves.
After I removed the flames on his neck, I saw that there were a couple of holes there, so I sculpted it up.