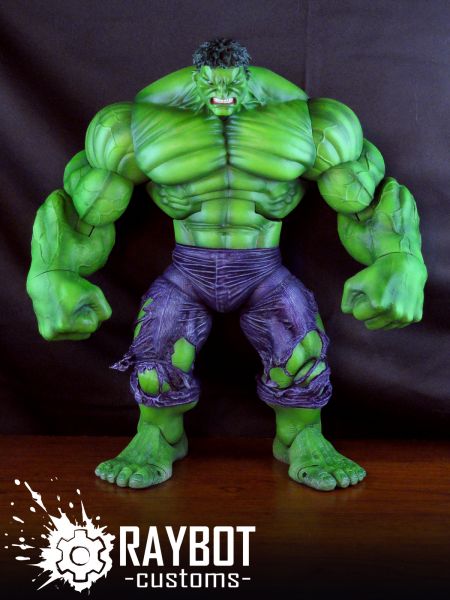 This one was done for a guy I know, and it took forever!

Anyways, it was his recipe (that I unfortunately can't take credit for) and I'd always wanted to do a good Pitt-to-Hulk conversion. Getting fists and forearms suitably matched onto there was always the big hangup, and I did end up sculpting a large amount of the forearms and whatnot myself so keep it all flowing smoothly. Also resculpted all the toes, then did a paintjob and reassembled the whole thing.

Turned out huge and really nice looking.