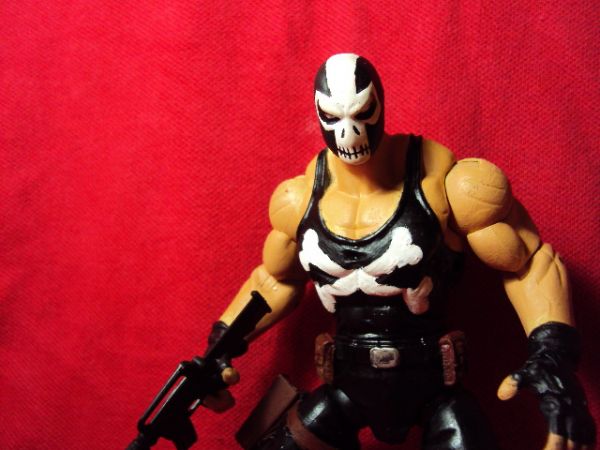 Hi again, this is a well know recipe and wanted to give it a try:
THe recipe was:

Boots: WWE Elite Batista
Body: Sota Guile
Hands: Marvel Monsters Frankenstein
Head: Venom Customs cast.

Painted all in black spray, added dry-brush grey for the pants, flesh tone for neck and arms, a Dr. Doom pistol holster. Thanks for watching!!!