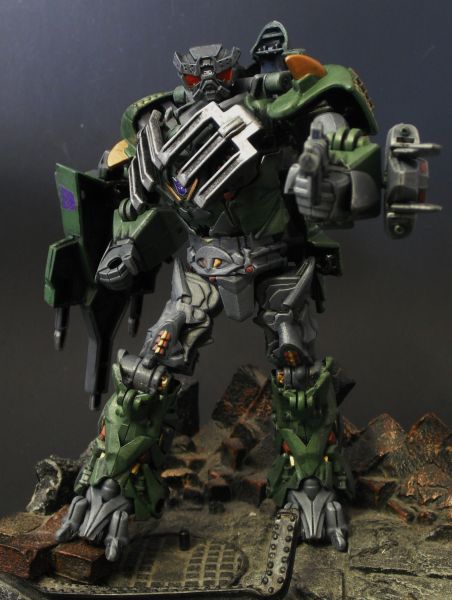 In my effort to combine random fodder and junk I finally got to use my last FAB Megatron and came up with Brawl here.

Besides the Megs body he is also made from TMNT shoulder armor, that Omnibots claws, a push and go Brawl head, and various stuff lying around in my robot stuff junk bin.

After a full repaint later we have Brawl.