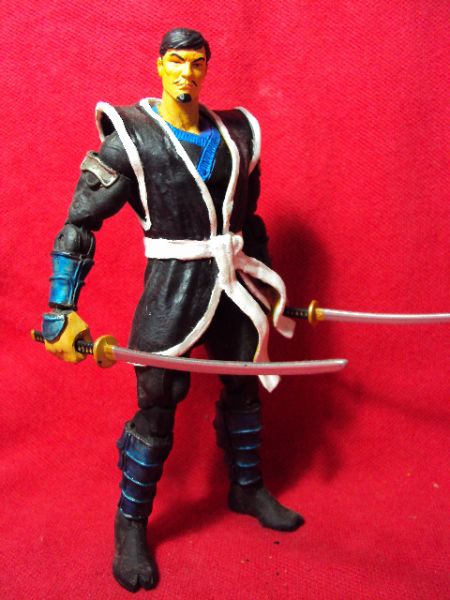 Hi, most of us remember Ogun from the ToyBiz series 6 Wolverine stand, and after seeing the excellent work from some customizers I decided to give it a try...

Base: 2-pack Ronin
Head: ToyBiz series 6 Wolverine stand head cast

Painted all in acryllics, then used tamiya white and silver w/ clear blue for the details. He kinda looks loke Pacquiao. Speaking of heads, I will eventually work the "devilish" ogun alternate head, but I still need to get a Hobgoblin head cast. Rgds!!!