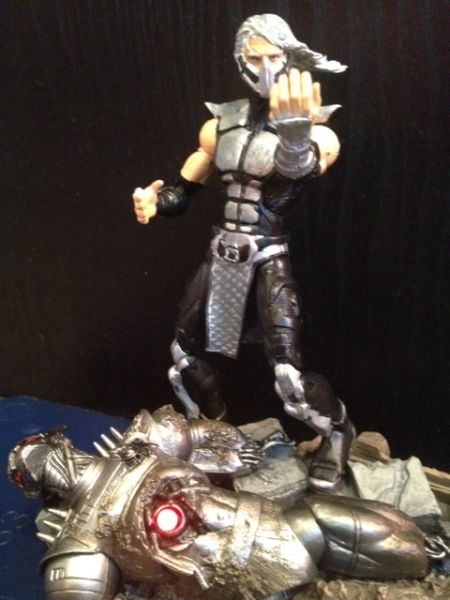 Hey everyone! I made Smoke for my buddy Nick. He loves Mortal Kombat, especially all the ninja's. SO I really enjoyed making this guy and can't wait to do some more Mortal Kombat characters. Here was the recipe.
Head & Body: X-Men Classics Magneto
Arms: Bullseye
Sculpted shoulder pads, Knee and leg pads and sculpted the hair which was somewhat difficult to get the flowing to the side motion!
The base is from Marvel Select Hawkeye, installed a red LED inside the center of Ultron's fallen body and on/off toggle switch in the back. Love how it all turned out and hope everyone loves it also! Here ya go Nick!