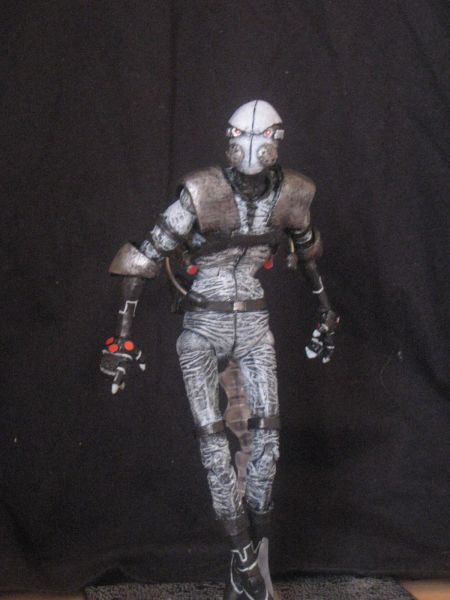 I wanted to improve on my first attempt at ghost, and when I saw warrack's it inspired me to make another one.
I sculpted his face, elbow pads, shoulder pads, his belt straps, all necessary details and smoothened out his forearms so they look more like gloves. His head is alternate head is made from a loki and it is removable by magnets. For his lights I used slices of gambit's staff and his boots are from an X3 jean grey. He was painted with citadel paints. Hope you all like him!
Constructive criticism is welcome!