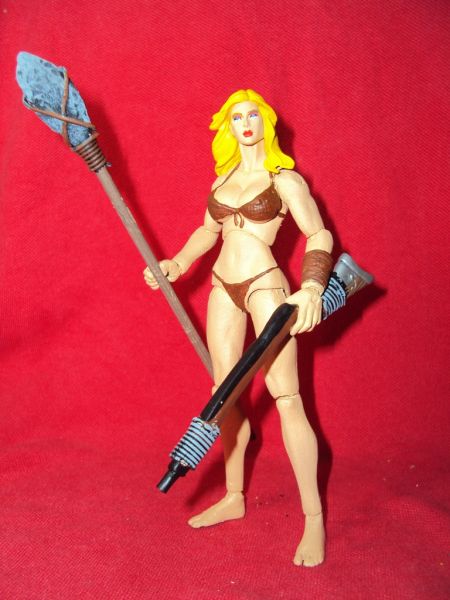 Well, it turns out this version (Frank CHo's) is not the same Shanna from the current Marvel Universe continuity, but a Nazi experiment...check Wikipedia for more details on her bio.

Since I have no chances of getting the SDCC 2008 Savage Land set I decided to customize them...so first we have Shanna, Savage Land roamer! The recipe is simple and has been seen in this site before:

Body: FFF series She-hulk
Head: 2-pack elektra
Rifle & Spear: Epoxy and fodder

Thanks for the visit!