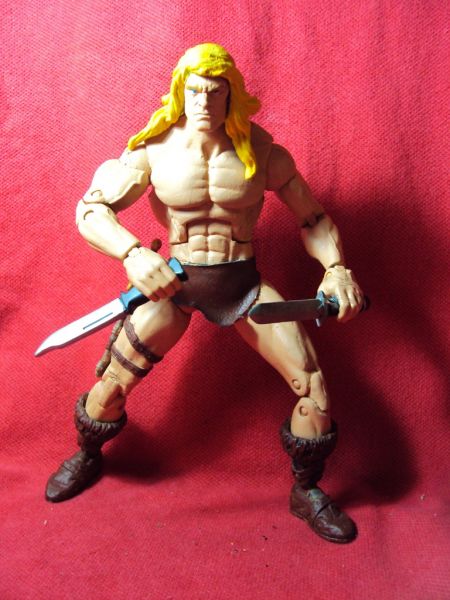 Custom Ka-Zar! Since I have no chances of getting the SDCC 2008 Savage Land set I decided to customize them...so first we have Lord Kevin Plundar, Savage Land roamer! THe recipe is simple and has been seen in this site before:

Body: LCBH Conan
Hair: Some pvc figure
Arms: WWE Elite Batista
Knives: Fodder

Thanks for the visit!