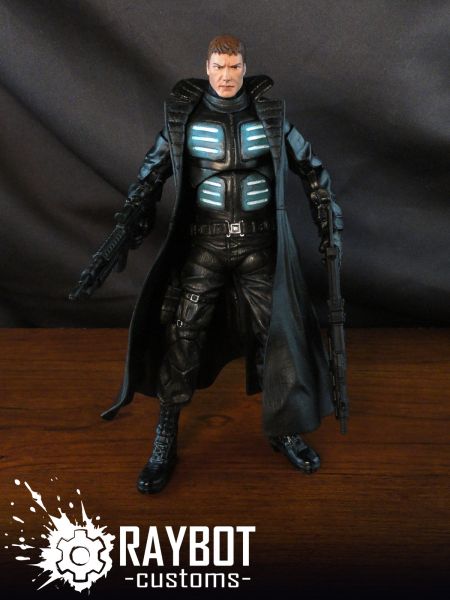 Some of you may not be familiar with Maverick's current look, but this is what he's wearing these days courtesy of Jason Aaron and Ron Garney's recent "Wolverine: Weapon X" series, which was awesome. A big change from his regular armored look, but fits in pretty well with the Agent X persona he had for awhile and his background as a mercenary.

Maverick's back in Wolverine's life providing him intel on the new Blackguard organization, who have replicated the process that created Wolverine and assembled a team of deadly "Adamantium Men". Maverick's still without his mutant powers, but he got by fine without them before. I added an extra head to portray him with his Agent Zero mask too.

I used a Walmart Nick Fury and basically got rid of all the joint rub. Hard to tell, but I repainted the whole thing except the coat. I sculpted his torso armor and re-sculpted a SHIELD agent and a Union Jack head too.