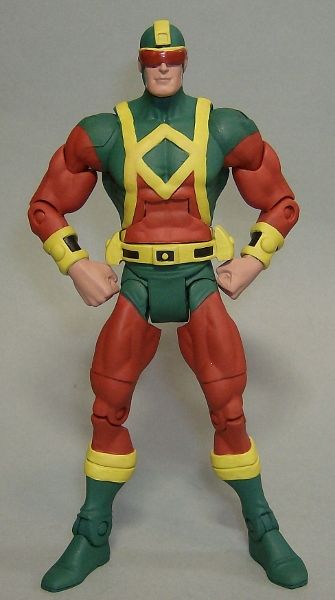 Recipe:
DC Universe Classics Mr. Miracle
DC Universe Classics Aquaman head
Apoxie Sculpt

I had a Mr. Miracle figure and was looking for something to make out of it when I came across this version of Wonder Man. It's his second costume, which he only wore for a handful of issues. I admit I'd never seen it before, but I love the old bright spandex costumes like this. Plus, the color scheme matched that of the Mr. Miracle figure. The head is the short haired Aquaman head with the hair sanded down. The visor, straps, belt, & armbands are all sculpted.