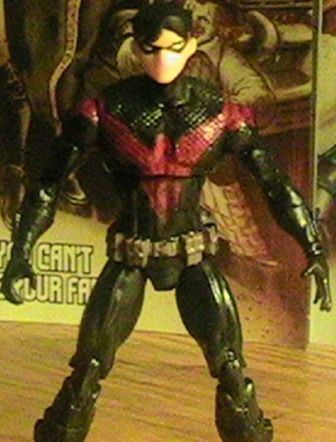 Hello,
Everyone here's my latest custom i've created that's inspired by the NEW 52 reboot of the DC Universe and one the reboots i just fell in love with was the rebooted Nightwing.
Recipe:
-MU Captain America
-DC universe: young justice Robin head, and computer gauntlet

that's pretty much it a really simple custom. so Enjoy!