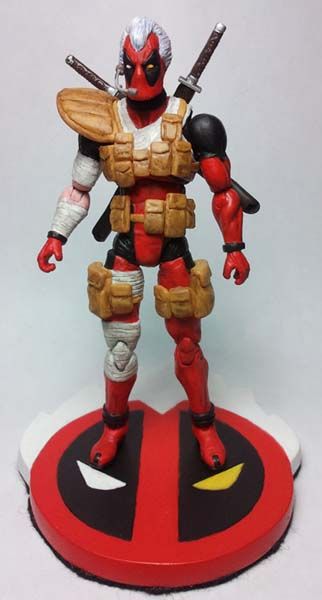 First off, a huge THANK YOU to Darththomas81 for helping me and providing a great link on minimizing paint rub. Thanks again, sir!

I dremeled down excess details and used Super-Sculpey to sculpt new muscles, pouches and other nick-knacks. I used Epoxy on areas where bending joints cause too much stress, like calves, forearms and hair. I used wire to create the headset.

The base is my design and made of Sculpey with a black felt bottom.

My first action figure custom in more than ten years and I'm pretty happy with it.