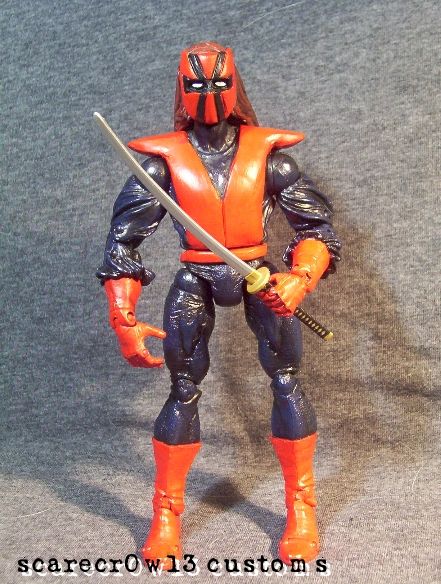 funny story with this guy.

i started by decding to sacrifice a ronin off my shelves, i was thinking about what to do with it and looking around the site for inspiration when i saw raybots deathwatch and thought id give him a try. that first issue of that run of ghost rider was the first gr i ever read and made him one of my favorite characters to this day.

i didnt end up using any of the ronin here though besides the sword (ronins halfway to becoming a silver samurai right now instead), i decided to swap out the ronin parts with the sentry to give him more of his look from that first issue.

he was made from a ml 9 dr strange from the waist up and a mlgm sentry from the waist down and his gloves. the head is a watchmen silk spectre II with the face shaved off, i sculpted a new mask, belt and the chest armor, then repainted.