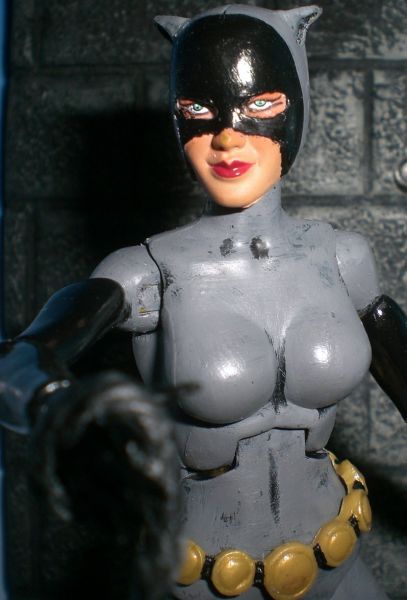 I sawed off most of her ears, plucked out her tail, and smothered her face in apoxie. Then dipped her in paint and VOILA Catwoman!! I also gave her Black Widow's belt, which is NOT glued directly to her skin.

I glossed over the black parts of her costume to give it that shiny patent leather look.

I had actually made this several months ago but I didn't realize it wasn't on Figure Realm until I saw the other recent submission..and I got jealous! XD Please to Enjoy.

I hate how my camera picks up all sorts of detail I can't even see with my own eyes.