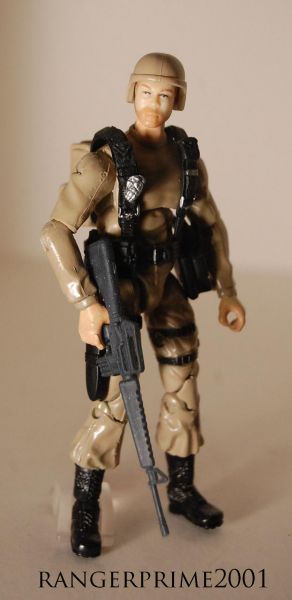 I made this figure way before Hasbro announced the Subscription figure. I had some computer issues and couldn't upload it. And then I saw Hasbro's figure. I nearly decided not to post mine, because what would be the point, right. But I made mine a little different, so why not.
head: TRU Grunt
Torso :Sgt Airborne
Arms: Cobra soldier
legs: Stalker/Snake-Eyes/ anybodys

gear, just standard Joe gear.

Nothing special, I thought they'd never make it, but they are.