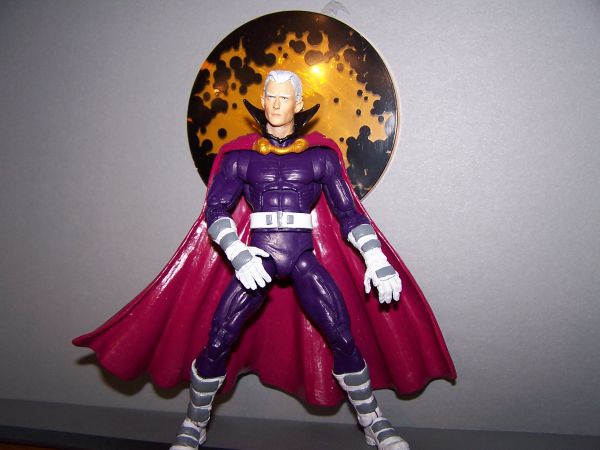 This version of Magneto is from his costume in the 80s, early 90s. It came to me when I saw the new X-Men vs Avengers coming out and it stirred up my memory of this costume Mags wore in the 1st X-men vs avengers mini-series.
Recipe is as follow.......

Base figure- ML Bullseye
Head-LOTR
Cape-taskmaster with hood removed
Collar-dcuc Star Saph. WW
Boots/glove details-sculpted.
Belt-rubber band

I painted the boots and glove armor grey instead of white just to provide a contrast. In the books it was white. I also added the strands of hair in the front of his head because that is what Magneto had in the books.
Hope you like.