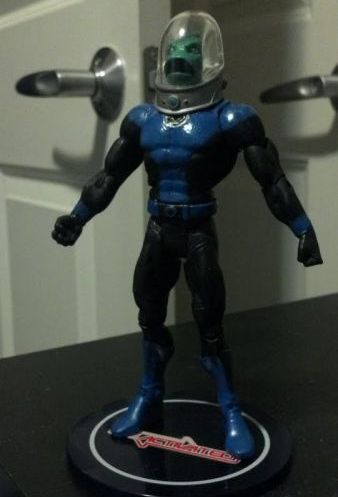 Said to be one of the first recruits of the Green Lantern Corps, Naut Ke Loi came from the aquatic planet of Aeros in Sector 12 and required a special helmet to survive in non-aquatic environments. He became one of the, or perhaps the, longest serving members of the Green Lantern Corps and a celebrated hero in the Book of Oa.

Recently I received a fodder superman custom and transformed it into a blue lantern. I decided against Green Lantern because I already had many and really wanted to try creating a blue one.

Created by Gil Kane in 1961, Naut Ke Loi was among the earliest alien Green Lantern creations.