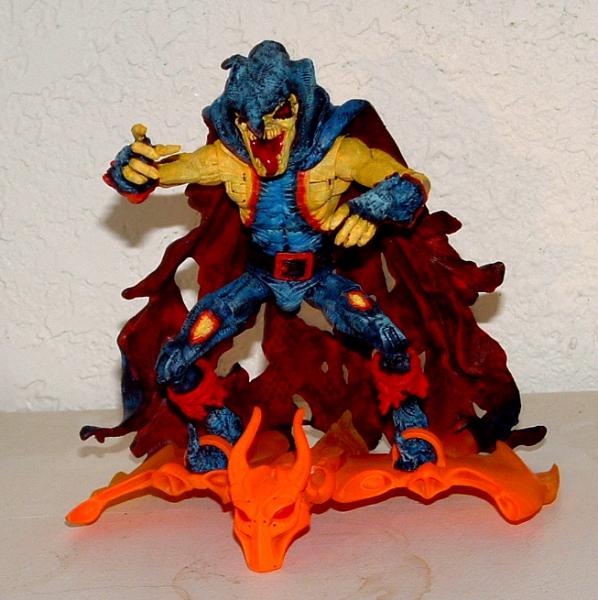 Hey guys!

This morning I was just sitting around when I looked at my Demogoblin and asked, Why are you so gray?

So, I took him out into the garage and repainted him yellow, with red for the cuffs instead of orange.
I left the glider alone because it was already pretty cool looking.

I think he looks MUCH better now, and I hope you enjoy him to!

UPDATE 12/30/07

Hey guys!

I repainted him once again with coats of drybrushed light blue on the suit, orange on the red, and pale yellow on the skin.
Then I re-did the eyes and teeth, and gave the tongue a coat of gloss red and a few drops of liquid Krazy Glue to make it look wet!

I think he looks WAAAAAAAAAAAY scarier now!

Tell me what you think!