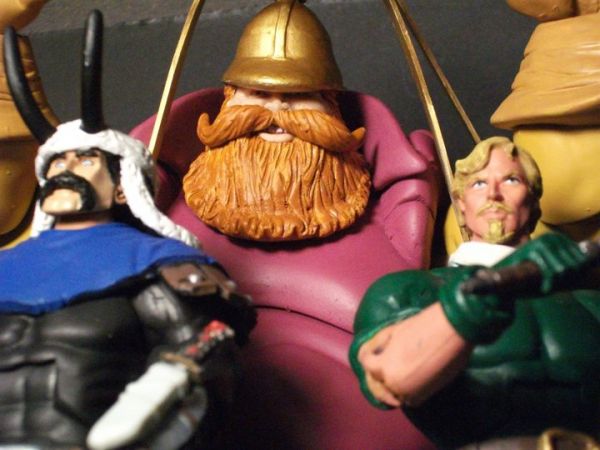 This is an old one. I totally forgot to post my 2nd Warriors 3 group. Sent to a customer in Belgium. With th w.i.p. pics, it's pretty self-explainatory, but here goes lol.

Volstagg is all Blob with some Aves Fix-It. Dremmeled the joints and smoothed the sculpts with sandpaper.

Fandral: Tony Stark head, DCUC Stppenwolf body with some sculpt and weapons fom fodder.

Hogun (my fav of the 3): Superman head, Loki headgear, Skeletor parts and Neca Perseus pieces to make his gear.Some sculptng.

I really like the way these came out, and the customer sending the Volstagg was huge help. A lot better than my 1st Volstagg.

Later, Realm....

C.c!