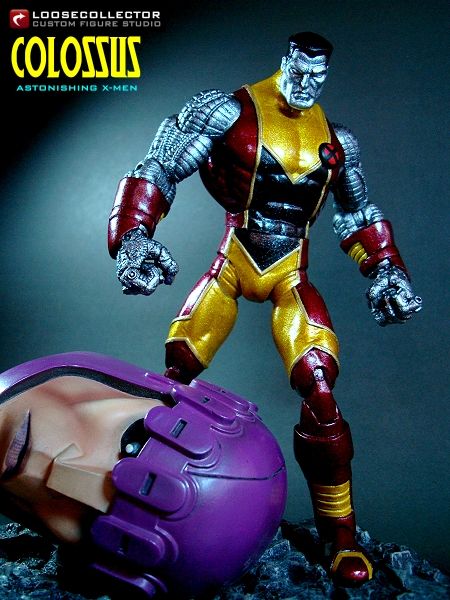 Here we have Colossus in his Astonishing X-Men costume. He was made with the following recipe:

ML Colossus head, lower legs & forearms
Etrigan torso
WWE lower half
Ult Rhino upper arms & fists

The rest are sculpted details. He ended up being taller and wider than ML Colossus. He was wrapped up with our original-mix of metallic hues. Hope you like him guys. Good day and God bless!