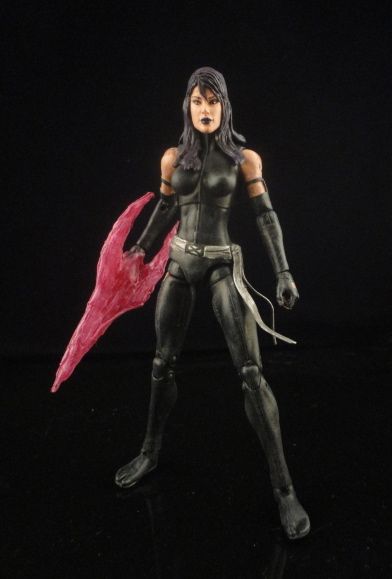 More Dark Angel Saga coming at ya!

Now don't get me wrong, i love psylocke's normal costume. Its revealing, tight, and revealing.... whats there not to like? However, we've seen a ton of Psylocke customs in her regular X-Force costume, so i decided to go in a different direction with mine. This is the body suit she wears during the Dark Angel Saga, which is decidedly less "stripper straps" and more "what hollywood would think a modern lady ninja would dress like".

I went with the de facto Elektra base for her, and used the head with the bandanna on it with some sculpted hair. Sculpted on the holes in costume on her upper arms and thighs, sculpted her sash, and her psychic knife is some clear styrene covered in hot glue attached to one of the sai holding hands. So its not removable, but you can just switch it out with a sword hand. Enjoy!

Note: is it just me, or does this buck have a hard time standing?