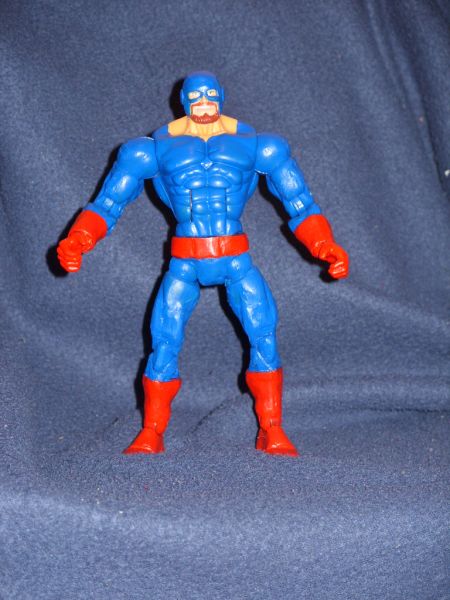 Finished this one a little while ago, thought of using Hercules immediately when I saw the pictures of St Elmo. There are few figures you can use the grinning mug without some major alterations.
Anyway, St Elmo is/was a member of Alpha Flight. As I said I used Hercules for the base, removed the skirt (not a whole lot going on under there for a god;)), ground away the leg straps and filled in the needed areas with Green Stuff. Finished off with Tamiya and Testors paints and sealed with Dullcote. I did have a Talisman finished just before this but was moved by the spirit of the moment, I guess you could say, to give it to a follow customer/collector. Like a doofus, did not think of pictures until it was already shipped, DOH. Oh well it found a good home and everyone's happy.
Let me know what you think, comments, tips, critiques as always welcome.