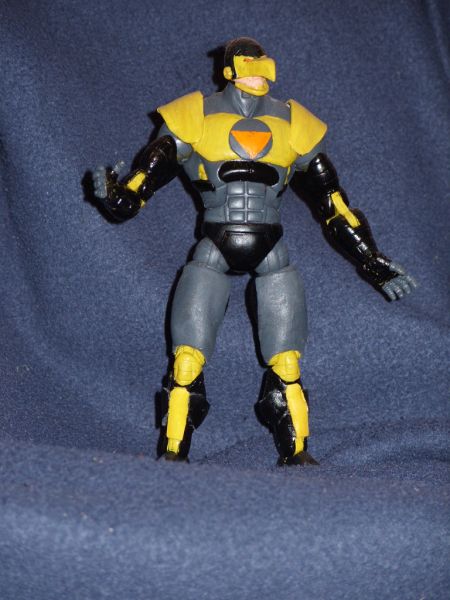 This one was strictly for fun, moreso than all the other ones I do.
Around our house, we love Phineas and Ferb on the Disney station and after seeing the Beak character, realized I had an Ironman laying around doing nothing so...
Cut off the lower part of the face mask, added Super Scuplty for the beak and crest. I used foam pieces for the chest piece and thigh pads. Lots of painting with Tamiya and Testors, sealed with Dullcote.
Let me know what you think,
Phineas and Ferb ROCK!!!