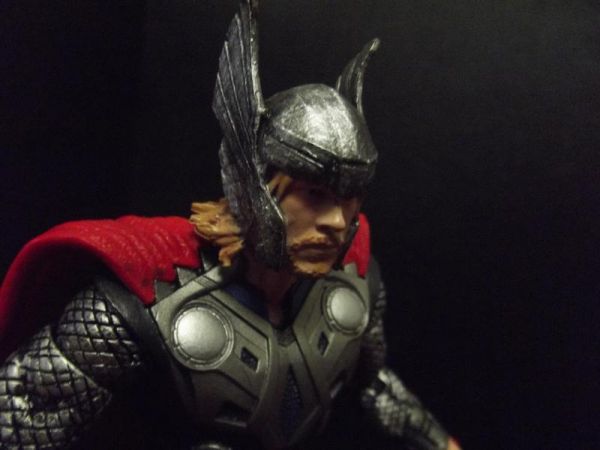 Just something that had to be done. Figure is really cool under my point of view, but that helmet was hideous. Plain grey plastic.
Gave it a base coat of metallic gun silver, wash in black, drybrush in gun, and lastly another drybrush in a lighter silver.

I know this is nothing dramatic, but like I said earlier, a tiny detail that had to be done.

Cheers, Ringo

PS: I am testing my new camera, and I am the photographer now. Let´s see how my pics look in the realm..