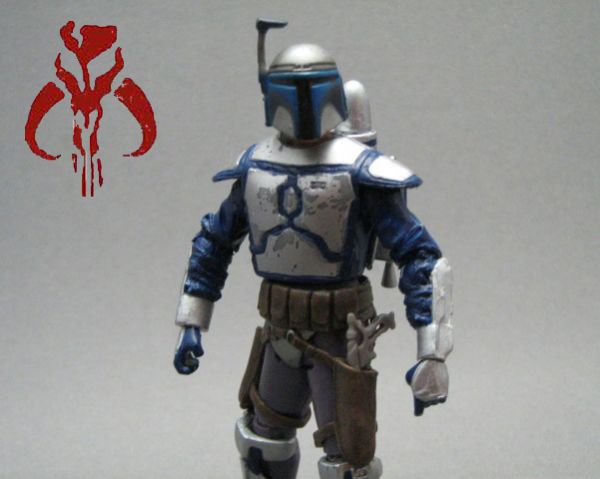 Before there was Boba there was Jango…… well you know what I mean.

Actually when my 6 year old came to me with his favourite toy broken I told him not only could I fix it, I would make it better for him. I've never worked with this scale before and it was a nice change up. Base figure is the Jango Fett that came with the blue poncho thingy and removable armour. Lower arms are from a random Snowtrooper and new magnetic jetpack (original one got lost) comes from a Clone Wars Anakin figure. I received my instructions on color and where to paint and got to work.
By the time you get to see the pics, Mr. Fett will have had plenty more play miles on him. Hope you like and
thanks for looking.