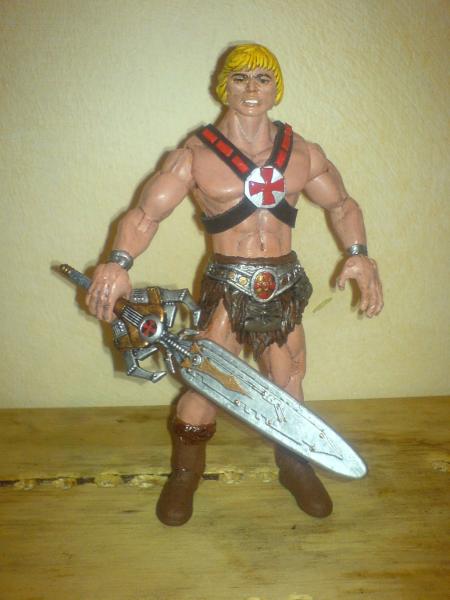 Inspired by the ComiCon He-Man, I decided to make my own. I want to do this for a long time, a modern version of He-Man with more articulated points than the 200x series...
Also I made a variant 200x head...

head: classic he-man soft head with a modified Jakks wrestler head inside it...The second head is from an old SF Ken figure...sanded the eyebrows smaller and drimmeld bigger holes into the heads...
torso & arms: Jakks Sabu
legs & boots: Jakks Chris Benoit (sculptured the boots with shoe goo)
the short hairy-pants are from He-Man 200x, also the sword...
the armor is made from real leather and is removeable...
iron cross and the metal behind are build from some plastic-material
finally a lot of painting...

hope you like it, thanks for looking and comments...!!!