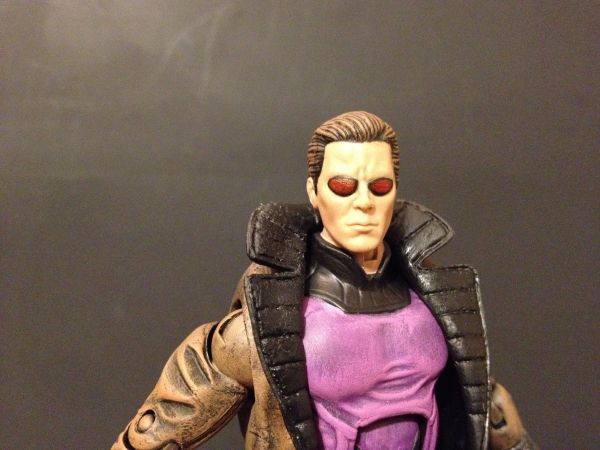 For my ongoing quest for a more realistic looking Marvel Legends collection, here is my version of Machine Man. He's a character I'm not that familiar with, but I've seen so many great versions on the realm I figured I'd give it a shot.
Here's the recipe:

Body/Arms/legs- movie Mr. Fantastic
Coat- movie Nick Fury
Head- 2-pack Bruce Wayne


I sculpted some wrinkles on the arms to match the coat and made a tentacle machine gun that is detachable and can put glove back on, but I mainly leave him displayed like this. Also sculpted some new eyes. Hand painted and dry brushed with Citadel paints. He's not completely comic accurate, but suits my taste. Thanks for all the support!