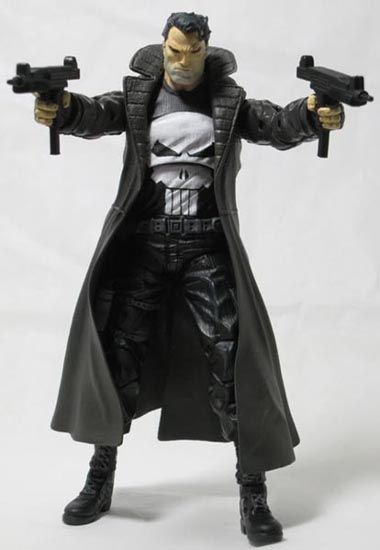 Here's the Punisher based on Jim Lee's version from Punisher War Journal.

It's a DC Direct Hush Superman head on top of a ML Ultimate Nick Fury body. Weapons are from the Matrix by N2Toys which had some of the best guns I've seen for 6 inch figures.

My buddy Andy, who paints lots of D&D miniatures, helped me paint the skull and face. I can only take credit for the overall recipe concept, headswapping and some black paint touches. I can't paint the skull as detailed myself, not yet, still need to keep improving my painting skills.

The last photo has a page from the comic art that it's based on.