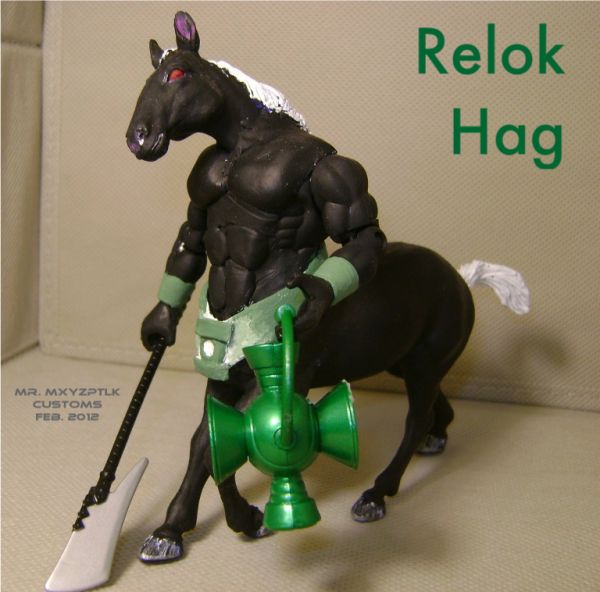 Relok Hag is made form a dollar bin horse, and dollar store ninja for the "human" body. Cut off the horse's head and inserted the body into the opening. Sealed with sculpy and reattached the head. Used sculpy to make the chest more muscular and added the lantern belt.
The axe is from some random weapons fodder, and the lantern is from the DCUC Green Lantern's Light 5-pack.

I made the character from memory and when I went to find out the name realized I got several details of the costume wrong. For instance once I actually found some pics of him, his horse body is green and the belt actually goes across the shoulders, but seeing as this is a background character I'm not too worried. Hal and Kyle change their look every few months, why can't Relok?